Find Electrical Problems

Every day people call with electrical problems.
Lights or plugs don't work or a breaker is tripping.
GFI's are tripping. Switches don't work.
A wall heater has a burning smell or is glowing red.

We have electrical testing gear that puts a signal on a wire to trace the wire.
We have infrared cameras that can help find hot connections.
We have been trouble shooting for electrical problems since 1973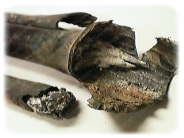 This is an underground service wire which feeds a new home.
The wire is aluminum and the insulation got a nick in it. The acid in the soil ate up the wire.
When the wire finally failed voltage in the house fluctuated from very low to high because one leg was lost and the power was being fed through 240 volt appliances like the water heater, dryer, range etc.
---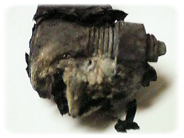 This is a split bolt that corroded and became loose. The voltage in this mobile home became erratic. This is like the underground wire situation to your left.

---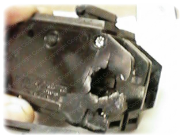 This is a breaker that had a loose connection. As you can see loose connections get extremely hot. This one got so hot it burned through the breaker.

---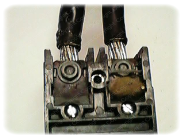 This is a main breaker to a 200 amp panel. The wire was never tightened enough and it started to overheat. It was discovered before any serious damage was done.

---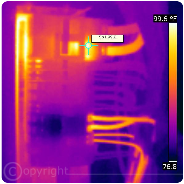 Infrared photo of a 200 amp breaker showing one hot leg and hot breaker wires.

---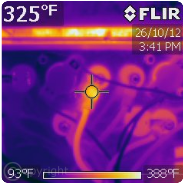 This is a loose connection on a furnace wire.
---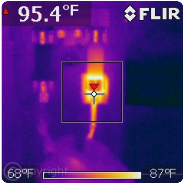 This photo is a fuse that is hot.

---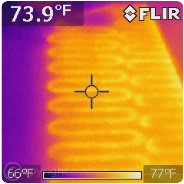 This photo is a heated floor under tile.
---